fureinmachine
A good helper for your business
Waste Baler Machine Manufacturer
A waste baler machine is a recycling machine that can be used to recycle a variety of wastes, such as cardboard, textiles, bottles, clothes, etc. It can produce various kinds of bales according to different materials and requirements. According to different designs, it can be divided into vertical waste balers and horizontal waste balers.
What Can Be Recycled With A Waste Baler?
Waste Baler machine Manufacturer - Furein Machinery
Furein Machinery Co., Ltd., founded in 2010, is a large comprehensive trading company; the company is mainly engaged in environmental protection machinery design, sales, and technical services.
We have more than 300 employees, including 15 senior engineers and technicians. We are willing to provide you with high-quality products at a competitive price and excellent after-sale service.
Furein machinery's waste baler machine has been awarded ISO 9001:2008 international quality system certification certificate issued by TUV Rheinland Group and CE certification. Our company's products have been exported to many countries such as Thailand, Vietnam, Indonesia, India and so on; We have won a good reputation for our excellent quality and service. 
Waste Baler Machine Solutions
When engineers design a waste baler solution for you, they usually ask you some questions:
What materials do you need to pack? such as Waste paper, waste plastic, scrap metal, etc.
Do you have any requirements for output? Like bale material 10t/h or 20t/h?
Do you have any requirements for the finished bale size?
Do you need an automatic tie or a manual tie?
6 advantages of Furein company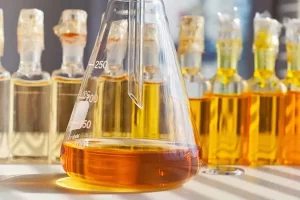 A hydraulic metal baler machine is a machine designed to compress, pack and recycle a wide range of metal scrap. As an efficient and resource-saving
Read More »
A hydraulic baler machine is a device that uses hydraulic pressure to compress materials into dense and easy-to-store and transport equipment, while piston pumps and
Read More »
Why does this happen 1. Buying low-quality products: Some cheap baler machines may be manufactured with inferior materials and accessories and are not adequately tested
Read More »